Event details
Date
Saturday, Nov 2, 2019 8:00PM
Title
Saint-Saëns' Organ Symphony
Description
Stéphane Denève, conductor
James Ehnes, violin
BARBER Adagio for Strings
J. WILLIAMS Violin Concerto
SAINT-SAËNS Symphony No. 3, "Organ"
Hollywood sneaks into Powell Hall. John Williams was working on scores for Steven Spielberg's earliest films when he wrote his Violin Concerto. Popular soloist James Ehnes joins the SLSO for this performance. Barber's Adagio has moved audiences in movies such as Platoon and Amélie, and Saint-Saëns gave "everything I was able to give" to a symphony of truly cinematic scope.
Ride the Symphony Shuttle from Plaza Frontenac.
Add shuttle transportation for the Saturday at 8:00pm concert for $15.
Avoid traffic and parking during this evening concert with this convenient service! The motor coach departs Plaza Frontenac (1701 S. Lindbergh Blvd.) promptly at 6:45pm and returns by 10:30pm. Details at slso.org/shuttle. Call the Box Office at 314-534-1700 to order.
---
Media support provided by St. Louis Public Radio
The 2019/2020 Classical Series is presented by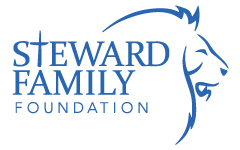 Choose your own seat