Event details
Date
Friday, May 1, 2020 8:00PM
Title
Maurice Ravel: A Musical Journey
Description
Stéphane Denève, conductor
Didi Balle, playwright & director
Scott Lowell, actor
Jean-Yves Thibaudet, piano
Kelley O'Connor, mezzo-soprano
Writer/director Didi Balle calls this new fusion of theater and music a "Symphonic Play." Actors play characters from Ravel's life, while the SLSO, Stéphane Denève and Artist-in-Residence Jean-Yves Thibaudet perform music from Ravel's most cherished works, including Daphnis and Chloe, Mother Goose, Pavane and the Left Hand Concerto. Ravel: A Musical Journey is recommended for both newcomers and devotees.
---
Supported in part by an award from the National Endowment for the Arts

The 2019/2020 Classical Series is presented by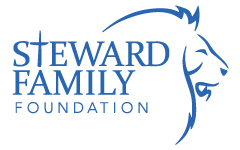 Jean-Yves Thibaudet's appearances as Artist-in-Residence are made possible with the generous support of Jean-Paul and Isabelle Montupet.
Choose your own seat