Event details
Date
Saturday, May 2, 2020 8:00PM
Title
Denève Conducts Shostakovich
Description
Stéphane Denève, conductor
Jean-Yves Thibaudet, piano
AUERBACH Icarus
RAVEL Piano Concerto for the Left Hand
SHOSTAKOVICH Symphony No. 10
Artists fly close to the sun. Jean-Yves Thibaudet, in his final appearance as Artist-in-Residence, miraculously performs two-handed virtuosity with just one hand. Shostakovich, at risk in Soviet Russia, pours his rebellious spirit into the Tenth Symphony. "The desire to go beyond the boundaries is essentially human," writes composer Lera Auerbach.
---
The 2019/2020 Classical Series is presented by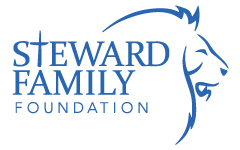 Jean-Yves Thibaudet's appearances as Artist-in-Residence are made possible with the generous support of Jean-Paul and Isabelle Montupet.
Choose your own seat